After a long week and occasional few drinks with friends over the weekend, the Sunday morning sun rises, happily reminding me that Monday is just around the corner. I glance over at the daunting list of chores and errands that I've been putting off all week only to take about a half of a second to pretend that I didn't see the list in the first place. Instead, I decide to treat myself to a relaxing Sunday afternoon over at the neighborhood cafe of Bikes, Beans and Bordeaux, but let's sound like a veteran here and call it B3 like the locals do.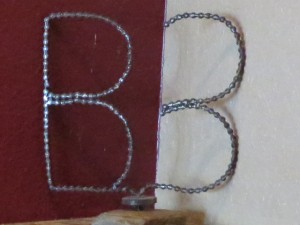 B3 is a casual yet contemporary café owned by Jen and Darrell Cunningham, long-time Florida residents with a passion for cycling, evident through the vast amount of cycling décor and menu item names. The two owners pride themselves with serving a variety of organic, vegetarian, and low-fat menu items, the finest beans and bottles around, while still being committed to using Eco-friendly to-go packaging.
As big supporters of the community, the owners and staff at B3 are happy to link customers to the cycling scene, and they purposely feature stunning artwork created by local artists each month. So am I saying that B3 shares a passion for health, community, the environment, and creates incredible tasting food? Absolutely!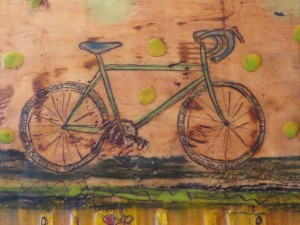 I've been lucky enough to try a few menu items at B3, and I've yet to be disappointed. I gladly recommend The Tour of California, my new favorite sandwich. I chose a side of chips to compliment the small side of black bean soup I added to my order. Never tried black bean soup? This is an absolute must when dining at B3. And don't forget to ask for the toppings consisting of sour cream, red onions, and cheddar cheese. You will not be disappointed! Their hot lattes are decent. They come served in a generous B3 mug, but the their flavors are too artificial for my taste.
If looking for a more upbeat scene when dining out, but a sports bar isn't your thing, look no further! B3 holds events all month long, from beer tasting and happy hour, to trivia nights and local live music. Check out their website for more details!
I give a genuine 9/10 recommendation. 
Bikes, Beans & Bordeaux
Neighborhood cafe
3022 Corrine Drive
Orlando, FL 32803