Have you ever said to yourself, "Man, if I only had a six foot tall replica of a T-800 from The Terminator I could die happy?" If so, I have the place for you, but you will need a serious roll of bills, it's on the pricey side. Not to worry, there are smaller, more budget-friendly options as well.
Tucked away on E. Colonial, just east of Semoran, sits a temple to High Nerdery. The Hobby Spot.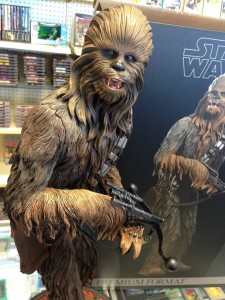 Enter through its doors and prepare to be blasted back to your childhood, or at the very least a more simple time in your life. Models, action figures, slot cars, replica weapons, train sets, comics, books, toys of all sorts are to be found here. Gamers that don't want statues of Thor or whoever can spend time perusing the classic (vintage?) games and gaming systems. In the corner, you might just find dolls (not figures) and other collectables, such as a model of Diversity, an old wooden ship.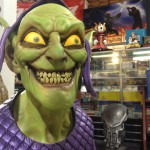 Every aisle of the store begs to be explored carefully, and the result is feeling like you are in a place where Halloween and Christmas have combined to create a Super Holiday — every day. The inventory is constantly changing, as The Hobby Spot doesn't just sell stuff, they buy and trade it too. This is the perfect place to dump off an exhausted obsession for a brand new one. No matter what your taste or interest, every visit will bring new opportunities for you to throw your wallet at the cash register.
And as promised, they have a 6' tall Terminator, and a 7' tall Darth Malgus (for the deep down Star Wars fanatic). You may need to take a loan out to buy them, but what good is money if you can't enjoy it?
Some photos courtesy of The Hobby Spot and you can find this temple located at 6013 E Colonial Drive in Orlando.