I had a meeting scheduled with Mike, our arts editor, last Tuesday and seized the opportunity to eat at one of my favorite restaurants, Royal Thai, by making it a lunch meeting. Schedule changes thwarted my shot at some cashew nut pork but Mike had a great place to go for a late lunch meeting instead, Johnny's Diner on 436 and University; great call Mike, this place really hit the spot.
Johnny's is a classic breakfast diner, simple decor, fast service, tasty standard fare served for around $5 a plate.  They also serve brunch and seem to stay steadily busy throughout, we walked in at 10:30 and had a choice of two open booths or maybe 4 open tables. We camped at a booth, discussing editorial calendars and pondering if article launch times make a difference in who sees them, we were never rushed by the waitress, in fact, she refilled our coffee before the cup was empty several times, and when we left at 11:30, the seating options were about the same.
I had the classic egg breakfast, with eggs, bacon, hash browns and lots of toast; it was just a tad greasy and the eggs are left for you to salt & pepper to taste, which is exactly as expected. The hash browns had the perfect amount of crisp to them, something I am picky about. Also to expectation, there was plenty of food on the plate. The bountiful toast makes a great mop and  overall the meal really hit the spot.
$5.50 for the combo. You can't beat it. Mike also had eggs & toast and we both left stuffed. I am told they also have great pancakes and I will be checking those out on my next visit.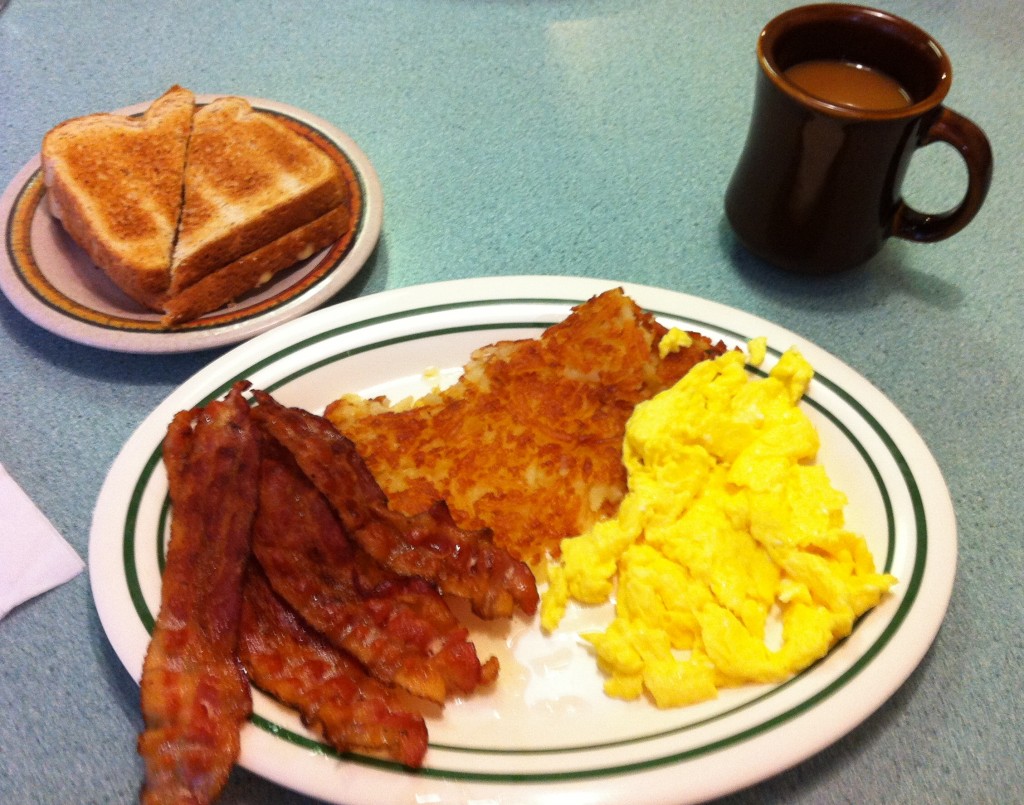 For the genuine diner experience, I give Johnny's a 9/10 
Google results for Johnny's show they are a local fav – https://www.google.com/search?q=orlando+johnny's+diner&sugexp=chrome,mod=6&sourceid=chrome&ie=UTF-8