Long time Orlando residents, especially those with a taste for vintage, quirky, fun, will remember the Populuxe storefront that was located in the antique district back in the mid 90's. When eBay burst onto the scene, Populuxe founder Brian Cain and his then partner realized the efficiency of doing business online would soon sweep their industry, so they made the change to a web presence. Now, nearly twenty years later, Populuxe is a family affair. Brian's wife, Vanessa, an expert on all things vintage, runs their online enterprise.
I sat down with Vanessa to find out more about their strange but lucrative business.
 What is your name?   Vanessa Cain
What is your business?   Populuxebooks.com
What do you produce or provide?  Mid century modern art , architecture and design books. Mid century modern home furnishings. Retro toys and collectibles.
Where is it available? www.populuxebooks.com,  Ebay store Populuxe and Etsy store Populuxe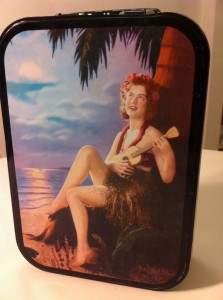 How long have you been in business? 16 years
How many employees do you have? 1 just me.
How many vendors or partners do you interact with regularly? Do you buy from other Orlando businesses? I buy from thrift shops, yard sales, Craigslist
What is the biggest business challenge you've faced so far?  Finding the time to do it all. I am a stay at home mom and my time is limited.
What is your favorite place in Orlando? My mid century modern neighborhood, Dover Shores. I love to ride my bike with the kids and admire the amazing homes.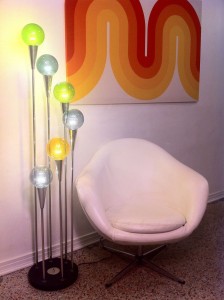 What is your favorite thing to do in Central Florida? Swim with my family at Cocoa Beach or friends/family pools
Are you having fun? Yesiree, every day I am grateful to live in Orlando. Its the best place to live and raise a family.