In 2001, Carl and Bernie Moro, successful entrepreneurs, could have retired and enjoyed the good life. Instead, quite by chance, they fell in love…with worms. Today, their worm farm and business, Our Vital Earth, has converted over 1.5 million pounds of green waste into ultra-effective organic soil enhancers.
I first learned of Our Vital Earth when my daughter's Girl Scouts troop scheduled a trip to visit the educational arm of the farm. On the trip, the girls, and parents, learned all about how composting worms turn plant matter into fertilizer. We also learned about the benefits of natural gardening and we're treated to a brief tour of the farm. Near the end of our visit, the girls made their own worm farms out of reused plastic bottles and shredded paper. It was great fun and educational.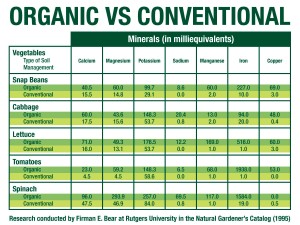 Still, one has to wonder what makes business people, primed for retirement, decide to go into the worm farming business. I asked Bernie the question she has apparently heard many times before and she had a practiced response ready:
"We love our Children, Grandchildren and Great Grandchildren. Our generation is responsible for the mis-use of chemicals and we also became a "throw away society". We did not know then the harm we were doing. If we had, we never would have bought into that life style. NOW that we know, we need to do things differently. WE need to make a CHANGE. Our Parents had taught us, "IF YOU MAKE A MESS, YOU CLEAN IT UP. This is our effort to correct the mistakes made and create a safe and more healthy environment."
They have a great story and are helping other local businesses along the way. As documented in the short video below, Costco helps feed the worms by donating expired produce, in turn, the worms convert the produce into high quality soil enhancers in the form of castings which are bagged and sold to consumers.
I also asked Bernie about some of the vitals on Our Vital Earth:
First, some vitals on Our Vital Earth:
What is Our Vital earth? We are an organic worm farm and environmental educators.
What are your primary products? Worm castings,  worm tea, bulk worms, and worm bins for the home ( bins convert 600 lbs. organic garbage into 120 pounds of castings and 26 gallons of worm tea annually)
How long have you been in business? since 2002
How many employees do you have? 3 full-time and 4 part-time, mostly family
How long have you been in Central Florida? since 1960
Favorite thing about Central Florida? Clean air, lakes, the small rolling hills of Apopka, friendly people from all over and the family friendly atmosphere.
 Favorite place in Central Florida? The Palm Gardens on the Dead River (off of 441) We like to sit outside and watch both the people and the beautiful nature.
 Are you having fun? Most definitely, I'm working harder than ever before, having more fun and have a feeling of fulfillment and accomplishment, especially when is see children smile while holding a worm or come back and explain what they've learned. When they give me a hug at the end it really makes my day.