If you are a lover of beer, film and a nice relaxing night out with friends, then Wednesday Night Pitcher Shows at the Enzian are perfect for you. Wednesday Night Pitcher Shows (WNPS) occur on the first and last Wednesday of every month at the Enzian Theater located in Maitland, FL. These events are truly a joy for movie enthusiasts as well as for people who want a cheap night out. Admission to watch the movie is FREE. A giant blow-up screen is setup on the lawn outside at Eden Bar and space is first come first serve so bring chairs, blankets etc. because there are only a limited amount of pre-existing seats.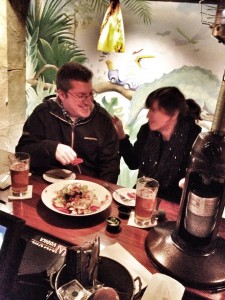 The movie of the night usually begins at dusk, usually around 8pm and is kicked off with some Jell-O shot trivia! A host will ask the audience some questions about the film and the person who answers the question correctly receives a free Jell-O shot. This is a great way to kick-off the evening making it an even more social night out. The food and drink specials at Eden bar just add to the already great atmosphere of the WNPS. A special food menu is served during these movies that include things like chicken tender baskets, chilidogs, pepperoni pizzas and more! Also if you're thirsty there are some great drink specials that include $3 well liquors and $7 and $9 pitchers of Miller Lite and Yuengling Lager.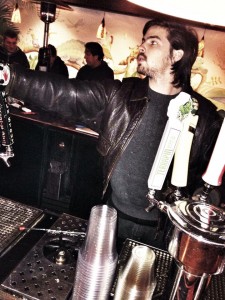 This is a perfect event to anyone who is looking to watch a crazy cult favorite film, eat some food, drink some beer and hang with friends. Wednesday Night Pitcher Show's will definitely get you over the hump in the week and carry you victoriously into the weekend on a high note. Visit the Enzian's official website for more information or click here to see the upcoming schedule of films.