If you haven't figured it by now, I possess a weakness for authentic Cuban cuisine – probably because I can't cook it to save my life! So of course I had to visit the new Cuban diner Zaza. For any Cuban diner aficionados out there near the Orlando area, the name Zaza may seem familiar to you. That's because the diner used to be Yaya's, a hidden gem previously located in Winter Park, FL. With both a new name and location in Orlando, FL, Zaza's is no longer a hidden gem, yet an intriguing establishment on the side of the Curry Ford Road.
Zaza's has gone through some stellar upgrades, from location, ambiance and decor, to a beautiful website with Zaza's 101 menu items videos. What diner do you know of that shares with customers how they make their menu items? I sure didn't know of any!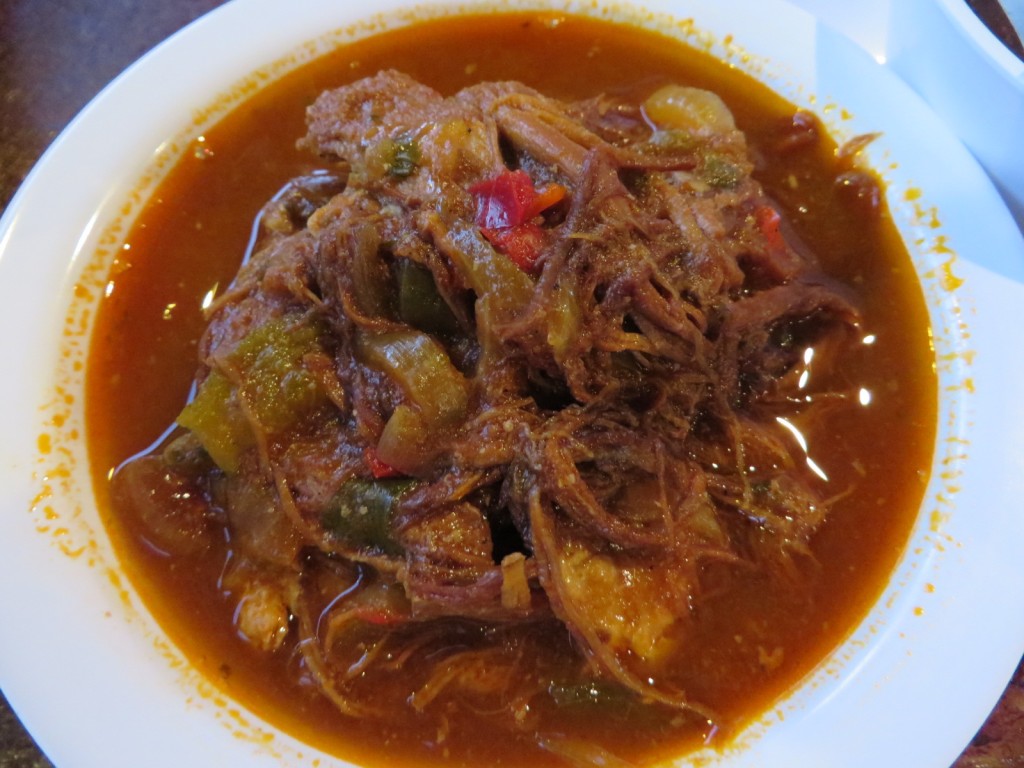 Since having frequented the establishment before, I decided to try a new dish. I ordered a staff favorite: Ropa Vieja – shredded beef simmered in a tomato based mixture of onions, peppers, cilantro, and spices – with a side of white rice, black beans, and sweet plantains. All of this for an affordable price of $8.25. The very flavorful sauce, which the beef sits in, is absolutely amazing. It's full of robust, fresh flavors, and thin enough for leftovers to pour over the rice when finished. The meat came across a little tough, but I'm more of a chicken gal anyway. The rice and beans were typical, but the plantains caught me off guard; I anticipated a soft banana texture throughout, but they were actually a bit crunchier on the outside than I'm used to, and not as sweet. It wasn't bad by any means, but I prefer my plantains extra soft and sweet. As a side note, I normally go to Zaza's for their Cuban burger. It's a great twist on what you're normally used to, and it's a must try!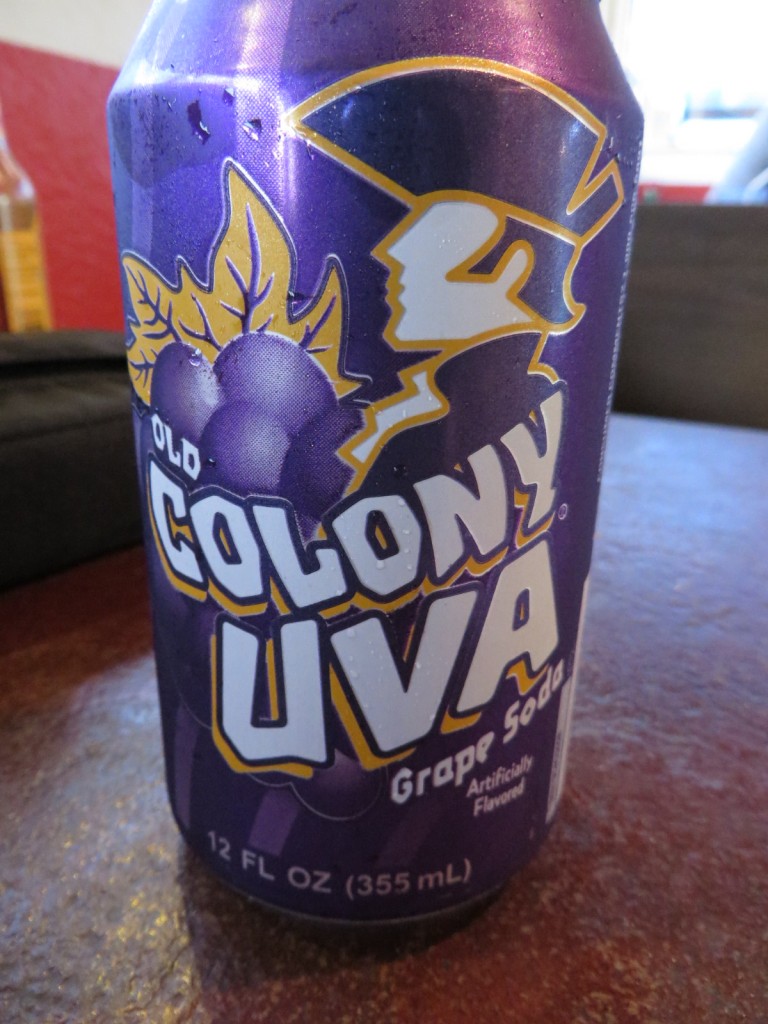 After dinner I ordered a soda and cortadito – I was extremely tired and needed a dramatic boost of energy. "But why Cuban coffee and soda?" you ask. Why not?! We all have our vices. Their coffee is absolutely amazing! Once I took a sip, I knew I would never be the same. It's the perfect blend of coffee, milk, and sugar. I'm a big fan of cortaditos. I always order one anywhere that offers it, but there always seems to be something missing to the point where I'm forced to create my own chemistry project in front of everyone before I'm satisfied enough to drink it. This little "caffeine boost" in a cup outranks anything I've ever tried.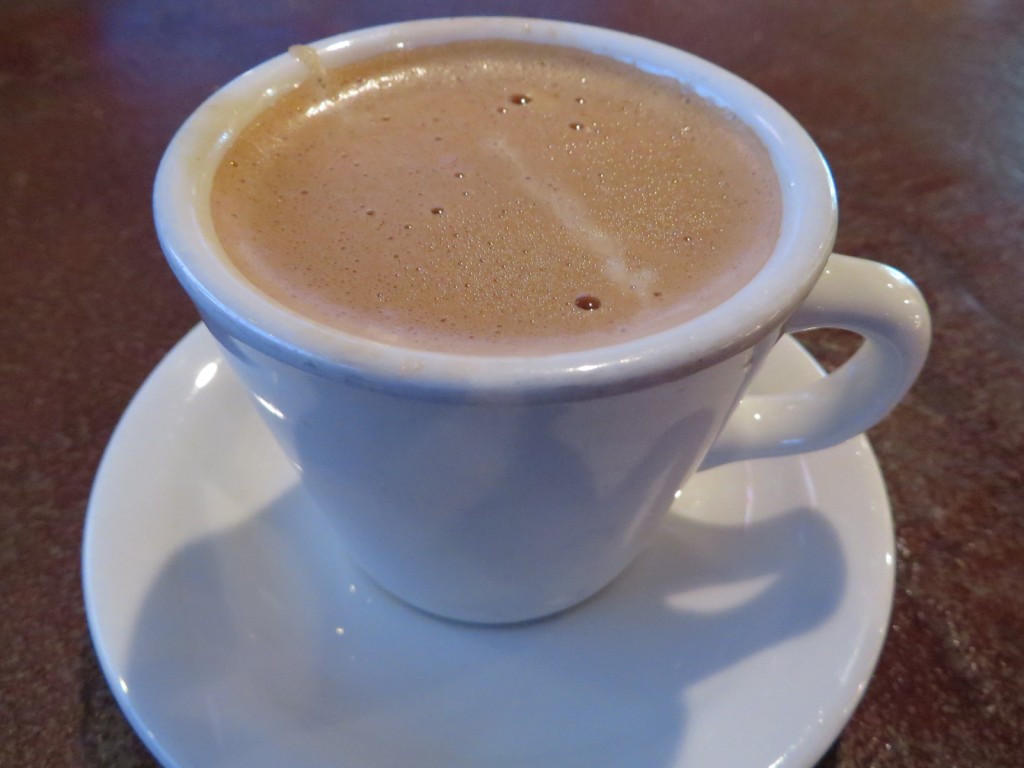 Zaza's is a cute diner, with a café style ordering system: order at the front when you walk in, sit anywhere you want, and enjoy the upbeat music and lively atmosphere. The staff is incredibly welcoming and you'll never feel rushed to leave. In a busy world where fast turnover seems to be the name of the game it's refreshing to find a place that treats you like a guest, and Zaza's does just that.
Everything on their menu falls under ten dollars. They offer breakfast all day, lunch and dinner, as well as catering.